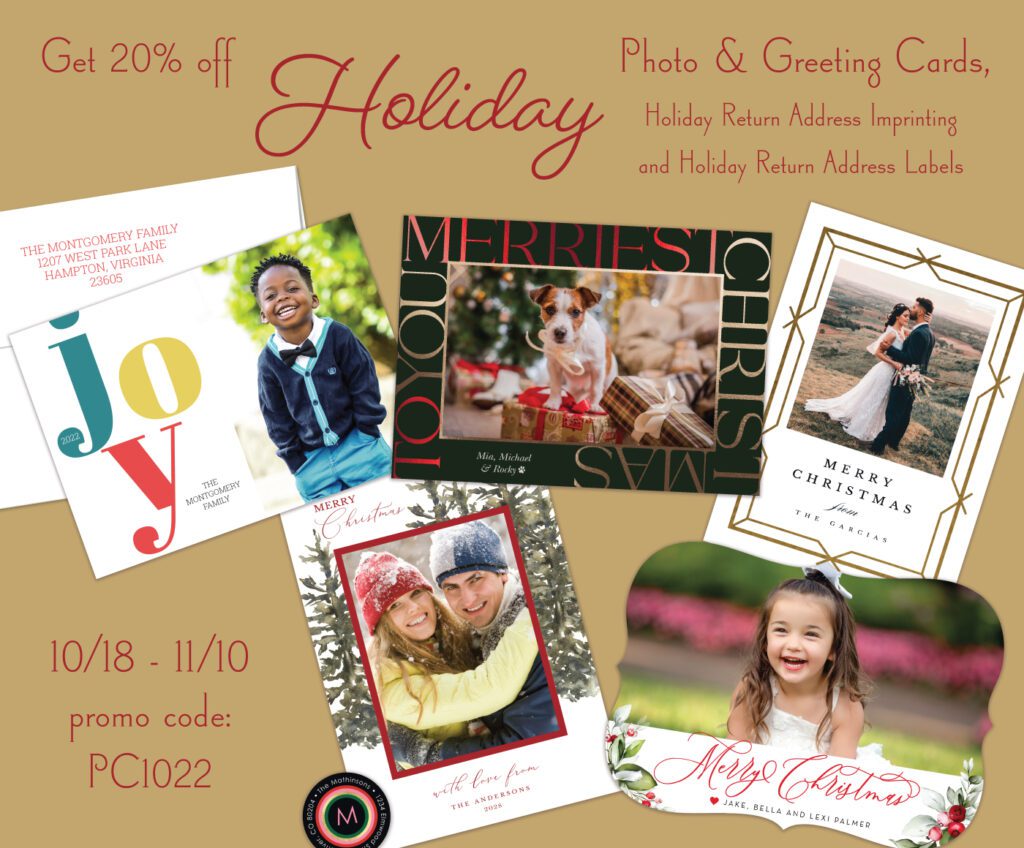 ORDER YOUR CHRISTMAS CARDS TODAY~SALE ENDS NOV 10~ PROMO CODE: PC922
Take Advantage of this GREAT SALE!! Order your cards today & get a jump on the Christmas Holiday Season! Choose from over 200 designs from a wide variety of Artists, to make the most of your shopping experience. Take the stress off your Holidays by getting your Cards done EARLY!! EASY TO PERSONALIZE & QUICK TURNAROUND TIME!!
We believe in helping those in need and because of this we are donating 10% of ALL Profits to help support Global Missions and Non Profits. Continue to Read Our Blog for updated information. "Truly I tell you, whatever you did for one of the least of these brothers and sisters of mine, you did for me." Matt. 25:4
10% of the Profits of EVERY ORDER goes to support various Non-Profits & Missions work. Check out our MINISTRY OF THE MONTH for more details.
Sign Up for Blog Updates!
Join my email list to receive updates and information.