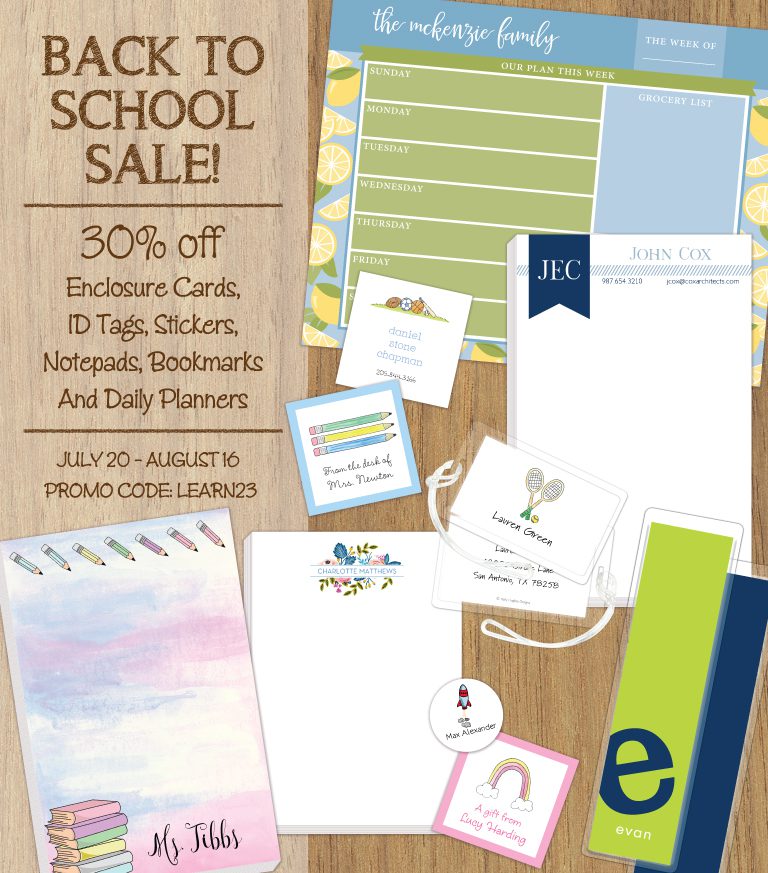 BACK TO SCHOOL SALE~30% OFF Calling Cards, ID Tags, Stickers, Notepads, Bookmarks, Daily Planners & More! ENDS AUGUST 16~code: LEARN23
STOCK UP on Essentials for Going Back to School OR for working and learning from home this fall. Choose from a wide variety of Notepads, Daily Planners, Teacher Stationery, Calling Cards, ID Tags, Stickers, Bookmarks & MORE!
We believe in helping those in need and because of this we are donating 10% of ALL Profits to help support Global Missions and Non Profits. Continue to Read Our Blog for updated information. "Truly I tell you, whatever you did for one of the least of these brothers and sisters of mine, you did for me." Matt. 25:4
10% of the Profits of EVERY ORDER goes to support various Non-Profits & Missions work. Check out our MINISTRY OF THE MONTH for more details.
Sign Up for Blog Updates!
Join my email list to receive updates and information.